13 Shocking Celebrity Memoirs To Read. Story with its own soundtrack and all the death defying details laid out in black and white. May be explicit, but the autobiography is downright dirty. Celebrity autobiographies: The rock trailblazer. It Takes Blood and Guts (Hardback) Waterstones. Waterstone waterstones.com. As a Black gay woman fronting 1990s rock band Skunk Anansie, Skin has broken her fair share of ground, but it has come at a personal cost. This is a story of resilience and courage, prejudice and passion. Books written by celebrities can be hit or miss. Especially for celebrities who aren't famous for writing books. Being an author is tough work, after all, and just having a recognizable name or face doesn't necessarily cut it in the publishing world. But then there's the other type of celebrity book: The one you can't put down.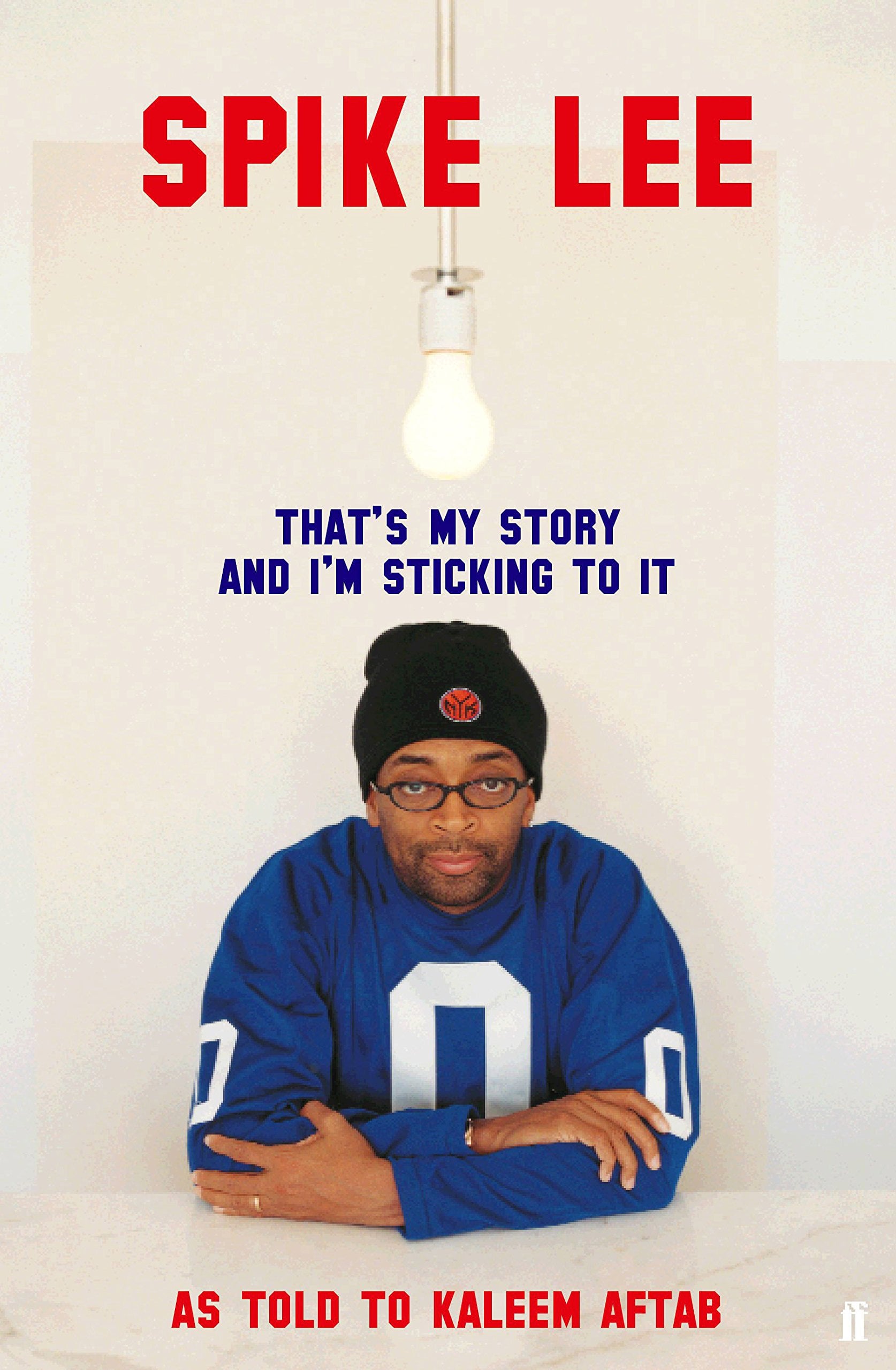 Peter Kay's autobiography generated the highest revenue of all those in the top 50. Photograph: Getty Images
They may now be the least popular type of book, but as recently as 2005, sales of autobiographies were not doing so badly. Last year, autobiographies made up just 0.58% of all book sales, while 'romance and sagas', accounted for 11.26%, due partly to the huge success of EL James' Fifty Shades of Grey.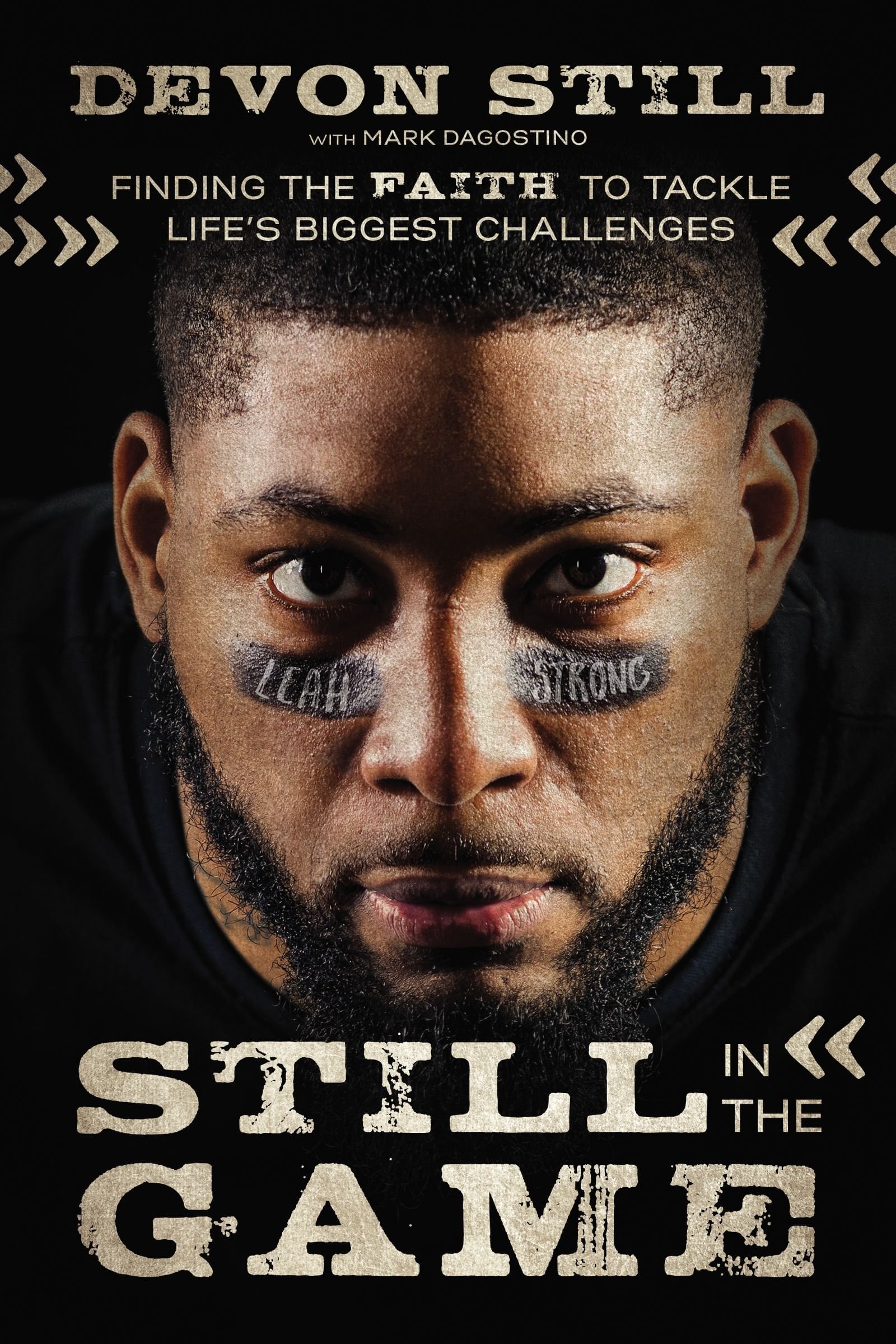 Nielsen BookScan collected the data directly from over 35,500 bookshops' point of sale systems on a weekly basis. That does mean however that sales of e-books are not included in the data, and second-hand book sales are likely to be under-estimated.
The best-selling autobiography since 2001 is 'A Child Called It' by Dave Pelzer, shifting over a million copies and generating over £5.5 million in revenue. Peter Kay's autobiography 'The Sound of Laughter' tops the chart in terms of revenue at £9.3 million. Comedians figure prominently on the list with Paul O'Grady, Dawn French, Russell Brand, Michael McIntyre and Frank Skinner all making it to the top 50.
When the publication date is taken into account, the list looks very different. Steve Jobsbiography, though the most expensive on the list at RRP £25, sold on average 535 copies a day since it was published in October 2011, making it the fastest selling book on the biography list. That still appears a weak performance when compared to Cheryl Cole's autobiography 'Cheryl: My Story' which has sold on average 2,308 copies a day since it was released in October last year.
Each of the titles in the top biographies since 2001 sold on average 223,000 copies. For the authors in the top 50 autobiographies, the average number of copies sold was 410,000. The average RRP of the best-selling biographies was £11.01, and £13.61 for a top 50 autobiography though the average selling price for both was consistently lower than the RRP.
Though arts autobiographies have fallen from selling 2.1 million in 2005 to just 649,000 in 2012, this remains the most popular subject. Sales of historical, political and military autobiographies have also fallen considerably during this time.
Autobiographies from royalty, which had been on a downward trend since 2003, almost doubled between 2008 and 2009. Biographies written by religious and spiritual figures about their own lives continue to be the weakest category, representing just 1% of all sales.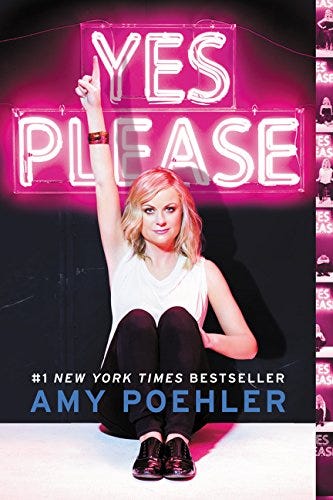 • 'Dreams from My Father:A Story of Race and Inheritance' by President Barack Obama is number 4 on the bestseller list, selling 784,000 copies.
• At £25 and the most expensive autobiography on the list, Tony Blair's 'A Journey' ranks 42nd.
• In 11th place in the biography chart, it's not possible to say how many of the 332,000 sales of 'Feel:Robbie Williams' were due to excited fans misreading the title.
Data summary
Best-selling autobiographies

Since 2001. Click heading to sort table

Title

Vol.

Type of Autobiog.

Av. Sales Per Day

1
Child Called It,A
Pelzer, Dave
1105413
5,511,694.28
General
36895
250.26
2
Sound of Laughter,The
Kay, Peter
853533
9,308,665.26
Arts
38995
368.38
3
At My Mother's Knee ...:and Other Low Joints
O'Grady, Paul
723459
7,116,290.73
Arts
39715
453.01
4
Dreams from My Father:A Story of Race and Inheritance
Obama, President Barack
703727
4,670,003.67
Historical
39604
412.02
5
Sharon Osbourne Extreme:My Autobiography
Osbourne, Sharon
656439
7,086,492.32
Arts
38628
244.57
6
Dear Fatty
French, Dawn
645387
6,338,264.47
Arts
39730
407.96
7
On the Edge:My Story
Hammond, Richard
555829
5,779,700.34
Arts
39345
282.58
8
That's Another Story:The Autobiography
Walters, Julie
537392
5,466,425.28
Arts
39723
338.20
9
Life and Times of the Thunderbolt Kid,The
Bryson, Bill
522834
2,961,650.28
General
39235
251.73
10
David Beckham:My Side - The Autobiography
Beckham, David
517579
6,152,265.55
Sport
37876
150.63
11
Sickened:The True Story of a Lost Childhood
Gregory, Julie
505091
2,402,833.30
General
38260
165.50
12
My Booky Wook
Brand, Russell
502984
5,178,610.01
Arts
39401
263.20
13
Parky:My Autobiography
Parkinson, Michael
479051
4,838,297.83
Arts
39723
301.48
14
It's Not About the Bike:My Journey Back to Life
Armstrong, Lance
448592
3,381,041.24
Sport
37014
104.37
15
Two of Us,The:My Life with John Thaw
Hancock, Sheila
432138
5,360,344.19
Arts
38264
141.78
16
Sound of Laughter,The
Kay, Peter
424682
2,317,787.42
Arts
39268
207.77
17
Fry Chronicles,The:A Memoir
Fry, Stephen
411852
4,249,222.23
Arts
40434
469.08
18
Being Jordan
Price, Katie
398162
2,156,542.75
Arts
38534
143.33
19
Life and Laughing:My Story
McIntyre, Michael
385712
3,928,354.16
Arts
40465
455.39
20
Man Named Dave,A
Pelzer, Dave
378579
2,067,432.63
General
37043
88.68
21
Frank Skinner Autobiography
Skinner, Frank
364210
2,090,084.56
Arts
37378
92.58
22
Don't Tell Mummy:A True Story of the Ultimate Betrayal
Maguire, Toni
358809
1,710,620.78
General
39146
165.66
23
Bad Blood:A Memoir
Sage, Lorna
352872
2,015,985.36
Literary
37074
83.26
24
Eat, Pray, Love:One Woman's Search for Everything
Gilbert, Elizabeth
341814
2,106,047.42
General
39146
157.81
25
Untold Stories
Bennett, Alan
341621
4,173,207.78
Literary
38628
127.28
26
Road to Nab End,The:A Lancashire Childhood
Woodruff, William
341484
1,936,791.05
General
37259
84.25
27
Being Jordan
Price, Katie
335698
4,191,267.36
Arts
38113
104.94
28
Ooh! What a Lovely Pair:Our Story
McPartlin, Ant & Donnelly, Declan
329969
3,268,584.35
Arts
40079
267.61
29
Call the Midwife:A True Story of the East End in the 1950s
Worth, Jennifer
328558
1,661,776.51
General
39513
182.63
30
Blessed:The Autobiography
Best, George
326415
1,890,473.47
Sport
37469
84.94
31
Humble Pie
Ramsay, Gordon
325553
3,759,347.66
Arts
38934
136.90
32
What You See Is What You Get:My Autobiography
Sugar, Alan
318417
3,404,610.62
Business
40451
369.82
33
Dear Fatty
French, Dawn
314672
1,664,558.62
Arts
39996
239.11
34
Two of Us,The:My Life with John Thaw
Hancock, Sheila
313112
1,729,206.27
Arts
38509
111.71
35
Margrave of the Marshes
Peel, John & Ravenscroft, Sheila
309371
3,470,054.85
Arts
38642
115.87
36
Kindness of Strangers,The:The Autobiography
Adie, Kate
303856
2,097,262.84
Arts
37774
85.88
37
Humble Pie
Ramsay, Gordon
300240
1,654,359.77
Arts
39203
142.36
38
Life:Keith Richards
Richards, Keith
300084
3,203,776.79
Arts
40477
359.38
39
Mad World, My Masters,A:Tales from a Traveller's Life
Simpson, John
300070
2,150,298.03
General
37141
71.94
40
Look Who it Is!:My Story
Carr, Alan
295400
2,911,862.98
Arts
39720
185.55
41
Lucky
Sebold, Alice
292719
1,908,099.75
General
37591
78.67
42
Journey,A
Blair, Tony
291847
4,033,842.73
Historical
40422
327.92
43
My Booky Wook
Brand, Russell
291018
1,584,510.65
Arts
39639
173.95
44
Piece of Cake,A
Brown, Cupcake
290006
1,425,313.39
General
38992
125.00
45
Sharon Osbourne Extreme:My Autobiography
Osbourne, Sharon
281556
1,530,702.85
Arts
38840
113.90
46
Jade:Fighting to the End
Goody, Jade
278019
1,183,160.10
Arts
39895
196.20
47
Robbie Williams:Somebody Someday
Williams, Robbie & McCrum, Mark
276234
3,521,030.07
Arts
37147
66.32
48
Call The Midwife:A True Story of the East End in the 1950s
Worth, Jennifer
276102
1,320,181.35
General
40913
691.98
49
Gospel According to Chris Moyles,The:The Story of a Man and His Mouth
Moyles, Chris
275279
2,951,545.03
Arts
38995
118.81
50
Cheryl: My Story
Cole, Cheryl
274666
2,467,987.34
Arts
41193
2,308.12
Download the data
• DATA: download the full spreadsheet
NEW! Buy our book
More open data
World government data
• Search the world's government data with our gateway
Development and aid data
• Search the world's global development data with our gateway
Can you do something with this data?
• Flickr Please post your visualisations and mash-ups on our Flickr group
• Contact us at data@guardian.co.uk
• Get the A-Z of data
• More at the Datastore directory
• Follow us on Twitter
• Like us on Facebook
Overview
Starring: Lewis Black, Susan Lucci, Chris Bauer, Julia Macchio, Alan Zweibel, Dayle Reyfel, Eugene Pack, and more!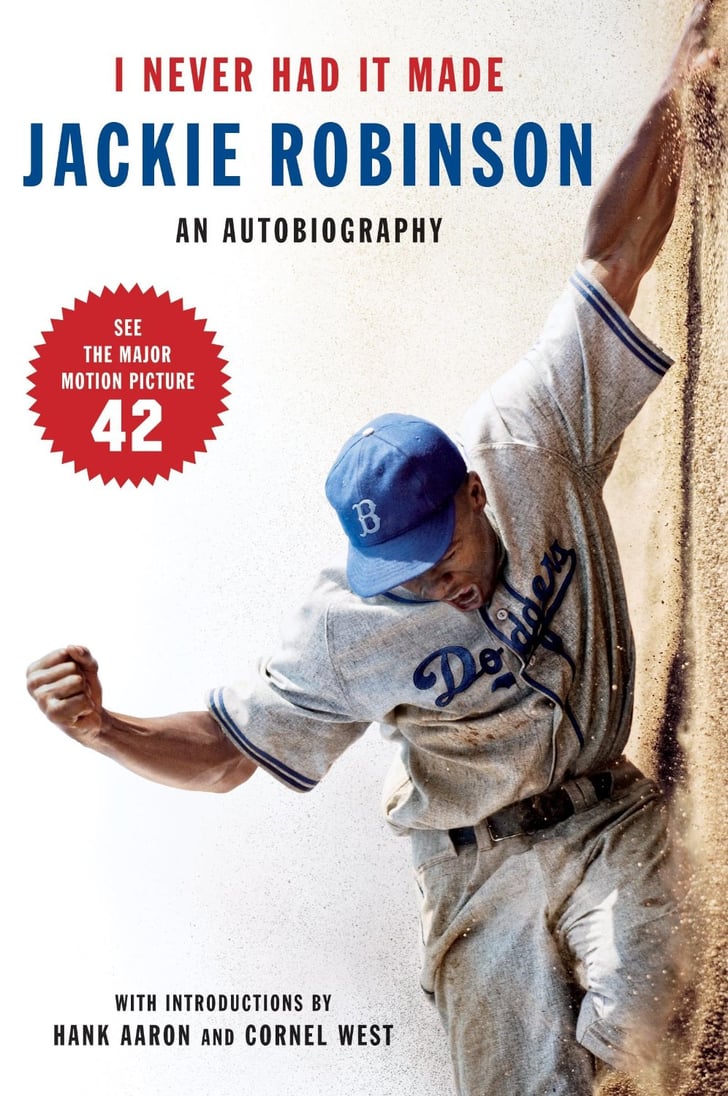 Black Celebrity Autobiography Books
Straight from Broadway! Celebrity Autobiography – with new memoirs! This is the Drama Desk Award-winning hit comedy show where celebrities act out "hot off the press" & hard-to-believe-they-wrote-'em tell-alls. Created by Emmy Award-nominated writer-performer Eugene Pack and developed by Pack and Dayle Reyfel, Celebrity Autobiography is an international hit show -from Broadway, London's West End to Australia's Sydney Opera House. CRITIC'S PICK –NY Times, "FUNNIEST SHOW IN TOWN, HANDS DOWN!" –Michael Reidel, NY Post
Lewis Black

Known as the king of the rant, LEWIS BLACK uses his trademark style of comedic yelling and animated finger-pointing to skewer anything and anyone that gets under his skin. His comedic brilliance lies in his ability to make people laugh at the absurdities of life, with topics that include current events, social media, politics and anything else that exposes the hypocrisy and madness he sees in the world.

Receiving critical acclaim as a stand-up, actor and author, Black has performed for audiences throughout Europe, New Zealand, Canada and the United States. In 2012, he performed eight sell-out shows at Richard Rodgers Theatre on Broadway.

Born in Washington D.C. on Aug. 30, 1948, Black was raised in Silver Spring, Md. Colicky as a baby, he was destined to be angry and easily irritated. His mother, a teacher, and his father, a mechanical engineer, instilled the importance of education and the necessity to question authority—lessons that influenced Black throughout his life. He fell in love with the theatre at age 12, after seeing his first play, which led to pursuing a career in drama. Degrees followed from the University of North Carolina and Yale Drama School, with a stint in Colorado owning a theatre with a group of friends in the interim. During his tenure at UNC, Black ventured into stand-up, performing at Cat's Cradle in Chapel Hill. Stand-up was a steady presence as he pursued his career in theatre.

Black eventually settled in New York City and became the playwright-in-residence at the West Bank Café's Downstairs Theatre Bar. He oversaw the development of more than 1,000 plays, including works by West Wing creator Aaron Sorkin, American Beauty writer Alan Ball, as well as his own original works. In addition to overseeing the works on stage, Black emceed every show. As the West Bank grew, so did Black's stand-up skills. He left the West Bank in the late 1980s to pursue stand-up full time.

In 1996, his friend Lizz Winstead tapped him to create a weekly segment for Comedy Central's The Daily Show. The segment, a three-minute rant about whatever was bothering him at the moment, evolved into Back in Black, becoming one of the most popular and longest-running segments on the show for both the Jon Stewart era, and now The Daily Show with Trevor Noah. Black has also taped four specials for the Comedy Central Presents series, co-created Last Laugh with Lewis Black and presided over Lewis Black's The Root of All Evil. His popular appearances on Comedy Central helped to win him Best Male Stand-Up at the American Comedy Awards in 2001.

Increased exposure from The Daily Show generated a record deal with Stand Up! Records. His first CD, The White Album, was released in 2000 to critical acclaim. Black followed with eight more—six under the Comedy Central Records label. He has received five Grammy® nominations and two wins for his work. The first nomination came in 2006 for Luther Burbank Performing Arts Center Blues, the second in 2009 for Anticipation. In 2007 he won the Grammy for Best Comedy Album for The Carnegie Hall Performance, and again in 2011 for Stark Raving Black. His 2012 release, In God We Rust (Comedy Central Records) was also nominated for a Grammy.

Black has filmed two specials for HBO, including Black On Broadway and Red, White and Screwed. The latter was nominated for an Emmy® in 2007. He had a regular feature for two seasons on Inside the NFL (for which he earned a Sports Emmy) and in 2006, he was asked to participate in Comic Relief.

In 2009 Lewis filmed his first feature length concert film, Stark Raving Black, at the Fillmore Theatre in Detroit. The film had a limited run in theaters across the U.S. and Canada in the summer of 2010. At the end of the theater run, premium movie channel EpixHD picked up the film for its channel, along with the accompanying documentary, Basic Black. Both are aired regularly and can be found in the EpixHD on-demand queue. In 2011, he produced his second full-length concert, In God We Rust, which also airs on EpixHD. In August 2013, Black recorded his ninth stand-up special Old Yeller: Live At The Borgata.

In 2015, Black joined the cast of Madoff (ABC mini series). Black portrays Ezra Merkin, who, after investing with Madoff and receiving great returns, brought many famous and well-to-do Jewish clients, including Elie Weisel and The Hadassah Organization, to Bernie's fold.

Black has appeared on Larry King Live, Piers Morgan Tonight, Late Night with Jimmy Fallon, The Late Show with David Letterman, Late Night with Conan O' Brian, and The Late Late Show with Craig Ferguson. Black has also had numerous appearances on CNN and MSNBC and has occasionally done the weather with Al Roker.

In the midst of a rigorous touring schedule, regular TV appearances and movie roles, Black has written three best-selling books: Nothing's Sacred (Simon and Schuster, 2005), Me of Little Faith (Riverhead Books, 2008), and I'm Dreaming of a Black Christmas (Riverhead Books, 2010). All garnered critical praise as well commercial success and spent numerous weeks on the New York Times best sellers list.

Black has penned more than 40 plays, many of which have been produced around the country. The Deal, a dark comedy about business, was made into a short film in 1998 and picked up by the Sundance Channel. In 2011, his play One Slight Hitch was produced at the Williamstown Theatre Festival and then again in 2012 at both the ACT Theatre in Seattle and The George Street Theatre in New Brunswick.

In 2006, Black had a break-out year as an actor, co-starring with Robin Williams in Barry Levinson's Man of the Year (Universal Pictures). He also appeared as "the fake dean of a fake college" in Steve Pink's Accepted (Universal Pictures) and as the harried airport manager in Paul Feig's Unaccompanied Minors (Warner Bros.). He lent his voice to Jimmy in Bob Sagat's parody Farce of the Penguins (Thinkfilm).

In 2015, Black notably voiced the character "Anger" in the Academy Award winning film from Pixar, Inside Out. The film is about an 11-year-old-girl, Riley, who is dealing with a move across the country, and wrestling with the emotions inside her head: Joy (Amy Poehler), Sadness (Phyllis Smith), Fear (Bill Hader), Disgust (Mindy Kaling) and, Lewis Black. Early film pitches actually named the comedian to illustrate how an iconic voice like Black's could bring a character like Anger to life. Black, who's a fan of all things Pixar, calls the opportunity a career-defining role. "I knew from the very beginning that this was going to be special," he says. "I'll be remembered as this little red guy who yells and his head goes on fire."

As a long time mentor with the 52nd Street Project, Black was roasted in Charred Black 2007, which drew the largest fundraising numbers in the Project's history. He's a member of their advisory board, is co-chair of their capital campaign, and in 2000, the Ron Black Memorial Scholarship Fund was created in memory of his late brother. Black is also committed to raising funds for the Rusty Magee Clinic for Families and Health. He's a strong supporter of both the Cystic Fibrosis Foundation and Autism Speaks and was honored by The Brady Center for his commitment to ending gun violence. In 2012, he was honored by the ACLU of Georgia with their National Civil Liberties Award. At the Williamstown Theatre Festival, he established the William Foeller Fellowship, having taught and performed at the festival for more than a decade. Black also supports our military personnel and has performed in three tours with the USO, visiting several Middle Eastern and European military bases with Robin Williams, Lance Armstrong, Kid Rock, Miss America Rachel Smith and Kellie Pickler.

Black resides in both Manhattan and Chapel Hill, N.C. Still loyal to his alma mater, he's worked with UNC students to create the Carolina Comedy Festival, a yearly festival on the UNC campus that highlights performances and provides workshops and lectures for budding comics, writers and performers. With his involvement at UNC, Black continues a life-long commitment to education and the arts. He continues to tour heavily, playing countless dates each year and providing a cathartic release of anger and disillusionment for his audience. In his leisure time, Black likes to play golf, even though golf hates him.

Chris Bauer

Chris Bauer recently played Bobby Dwyer on three seasons of HBO's The Deuce, where he also co-starred in The Wire, and the long running True Blood. On stage, he has originated roles in plays by John Patrick Stanley, Jez Butterworth, and David Mamet, appeared on Broadway in Streetcar Named Desire, and is an ensemble member of Atlantic Theater Company. He co-stars in the upcoming Warner Brothers film The Little Things with Denzel Washington and Rami Malek, and recently starred as Deke Slayton in the Apple TV series For All Mankind. Originally from Los Angeles, Chris has been a part time resident of Sag Harbor since 2006.

Susan Lucci

Susan Lucci, the reigning queen of daytime television, held audiences spellbound for nearly five decades as the famed and fiery Erica Kane on ABC's All My Children. With more than twenty Emmy nominations, Susan made television history in 1999 when she finally won the Emmy Award for Best Actress, becoming the most nominated actor in television history. Her iconic career lead her to roles in the primetime drama, Devious Maids; her part in the highly acclaimed movie Joy and her Broadway debut as Annie Oakley in Annie Get Your Gun. Susan earned her star on the Hollywood Walk of Fame in 2005; she was inducted into the Broadcasting Hall of Fame in 2006 and in 2011 released her New York Times best-selling autobiography, All My Life.

She recently appeared in the Broadway run of Celebrity Autobiography.

Alan Zweibel

An original Saturday Night Live writer who the New York Times says has "earned a place in the pantheon of American pop culture," Alan has won multiple Emmy, Writers Guild of America, and TV Critics awards for his work in television, which also includes It's Garry Shandling's Show (which he co-created and produced), Monk,PBS's Great Performances, The Late Show With David Letterman, and Curb Your Enthusiasm.

A frequent guest on all of the late night talk shows, Alan's theatrical contributions include his collaboration with Billy Crystal on the Tony Award winning play 700 Sundays, Martin Short's Broadway hit Fame Becomes Me, the off-Broadway plays Happy, Between Cars, Pine Cone Moment, and Bunny Bunny – Gilda Radner: A Sort of Romantic Comedy which he adapted from his best-selling book.

Other books by Alan are the 2006 Thurber Prize winning novel The Other Shulman, the popular children's book Our Tree Named Steve, North, a collection of short stories and essays titled Clothing Optional, and the novel Lunatics that he co-wrote with Dave Barry.

Alan's humor has also appeared in such diverse publications as The New Yorker, Esquire, The Atlantic Monthly, The New York Times Op-Ed page, The Huffington Post and MAD Magazine.He has also penned a best selling e-book titledFrom My Bottom Drawer.

The co-writer of the screenplays for the films Dragnet, North, and The Story of Us, Alan has received an honorary PhD. from the State University of New York and because of the diversity of his body or work, in 2010 the Writers Guild of America, East gave him a Lifetime Achievement Award.

Alan is currently an executive producer on Showtime's documentary series Inside Comedy starring David Steinberg, is writing and producing a television pilot for IFC, is awaiting a September publication of a forthcoming middle grade novel titled Benjamin Franklin: Huge Pain In My Ass (Hyperion) that he co-wrote with Adam Mansbach, and writing the book for a Broadway musical version of Field of Dreams.

And in addition to the late night talk shows, on the TV screen he's also appeared in episodes of Curb Your Enthusiasm and Law & Order.

But the production that Alan is most proud of is the family he's co-produced with his wife Robin; their children Adam, Lindsay and Sari; and their grandchildren Zachary, Alexis, Jordan and Kylie.

Julia Macchio

Julia Macchio is thrilled to be a part of Celebrity Autobiography. Theater credits include: Alex Owens in the International Tour of Flashdance: The Musical, Dance Captain of Skittles Commercial: The Broadway Musical (alongside Michael C Hall), Jeannie Morelli in the Seven Angels Theatre Production of A Room of my Own, Radio City Spring Spectacular Workshop (choreographed by Warren Carlyle), Alex Owens in The Gateway Playhouse Production of Flashdance: The Musical (here at Patchogue Theater), American Dance Festival at Lincoln Center. Film credits include: Lucy in the feature film Girl Most Likely (starring Kristen Wiig and Darren Criss), Voice Student in the short film Across Grace Alley for Netflix(alongside Marsha Mason), Tanner in the upcoming musical TV pilot Wholly Broken, and Caitlin in the feature film Stella's Last Weekend (directed by Polly Draper, opposite Nat and Alex Wolff). Awards include: Broadway World Best Actress in a Musical. Love to my family always!

Eugene Pack

Emmy nominee and Drama Desk winner, Eugene Pack is the creator of the international hit show, Celebrity Autobigraphy which played on Broadway, The West End and The Sydney Opera House. His play Stan the Man was workshopped at Guild Hall last year with Alec Baldwin,Rob Morrow and Blair Underwood. He is also the creator of the popular audio series,The Pack Podcast.

Dayle Reyfel

Dayle Reyfel is a winner of the Drama Desk award and recently produced and starred in Celebrity Autobiography on Broadway. She has developed Celebrity Autobiography along with EugenePack and has performed in, directed and launched the touring companies in New York, Guild Hall, Los Angeles, Edinburgh, London's West End and in Australia, at The Sydney Opera House. She is currently a producer/performer of The Pack Podcast.
Event Sponsors
All Theater Programming is supported in part by Ellen Myers, Marders, the Daryl & Steven Roth Foundation, and funding from The Ellen and James S. Marcus Endowment for Musical Programming, The Harold and Mimi Steinberg Charitable Trust, Hess Philanthropic Fund, The Melville Straus Family Endowment, The Schaffner Family Foundation, and Vital Projects Fund, with additional support from Brown Harris Stevens, Saunders & Associates, and public funds provided by Suffolk County.
Best Celebrity Memoirs And Autobiographies
We Recommend